Hacking Society is a discussion about how networks are transforming our economy and society, and what this means for the future of innovation, regulation, advocacy and politics.
On April 24, 2012, a small group of activists, thinkers, investors and entrepreneurs gathered at Union Square Ventures in NYC to discuss this topic, joined by online listeners & tweeters from around the world.
We invite you to continue the conversation here.
"We're talking about networks of us."
— Yancey Strickler, Cofounder of Kickstarter
"What we're building here is a network to protect networks."
— Cindy Cohn, Electronic Frontier Foundation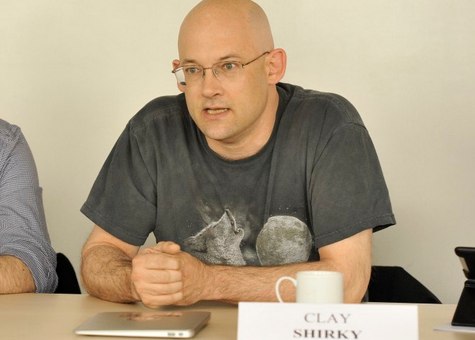 "Institutions will work to preserve the problem to which they are the solution."
— Clay Shirky, NYU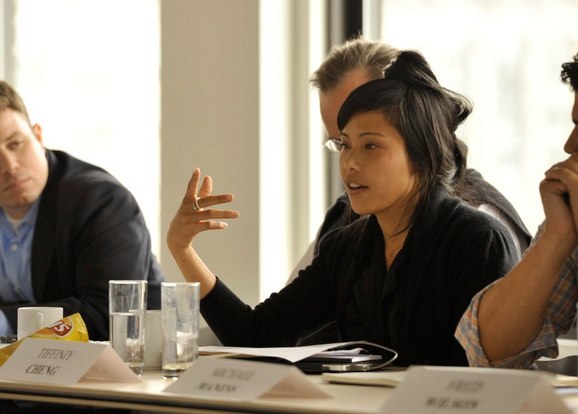 "The tools are there to disrupt concentrations of power."
— Tiffiniy Cheng, Fight for the Future
Here's a an idea for #hacksociety: Elect someone using only the power of networks, (no money) and you will change EVERYTHING
and save open web.
— Andrew Rasiej, Personal Democracy Media
‹
›
By way of introduction, here are a few articles that touch on elements of this topic.
(if you have other suggestions, please link them up in the comments).
Reihan Salam & Patrick Ruffini, nationalreview.com
Megan Mcardle, theatlantic.com
Mike Masnick, techdirt.com
Nick Grossman, on Eben Moglen, theslowhunch.com
Specifically, we set out to address questions like:
How might the economics of networks help solve challenging social and economic problems?
What do we really mean when we say 'networks'?
How do incumbents use their influence over the current policy process to stave off competition from networks?
What does a freedom to innovate agenda look like?
How can we measure and communicate the value of the Internet economy?
Can networks counteract the effect of money in politics?
All content is licensed under a Creative Commons Attribution 3.0 License.
---
Video clips will be available soon.
Follow or sign up here to be notified when they're ready.
Hacking society brought together the following 30 people in person, joined by many others via #hacksociety on Twitter and the live audio feed.